Rhode Island: Lawmakers Consider Marijuana-related Bills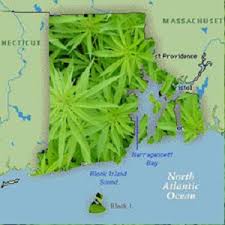 By Derrick Stanley
Hemp News
The Rhode Island Senate Judiciary Committee continued discussions about various marijuana-related bills Tuesday.
Regulation, taxation, and law enforcement were among the pieces of legislation that were discussed.
State Sen. Joshua Miller, D-Cranston is pushing for legalization.
"You avoid criminal activity through legalization," Miller said.
Miller does acknowledge that many topics related to marijuana legalization need to be considered, including driving under the influence of marijuana.
"We feel right that right now, just straight legal limits do not reflect whether or not somebody has dangerous levels of THC in their system," said Dave Raposa of AAA Northeast. AAA just released the results of a study that says tests for marijuana-impaired drivers used in five states that allow some form of marijuana use have no scientific basis.
Bishop Thomas Tobin of the Roman Catholic Diocese of Providence quoted the Catholic catechism in a column for the Rhode Island Catholic newspaper. "The use of drugs inflicts very grave damage on human health and life. Their use, except on strictly therapeutic grounds, is a grave offense," he said.
Proponents disagree, saying it's not about the church. "I see a legal component to it," said Miller. "But I didn't explore a religious component to it."