Texas: State Could Lose Millions Of Tax Dollars If Medical Marijuana Not Implemented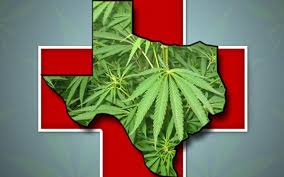 By Derrick Stanley
Hemp News
Governor Greg Abbott signed the Texas Compassionate Care Act into law on June 1, 2015, but it looks now as if the state may not implement its medical marijuana program, and could miss out on collecting millions of dollars in potential tax revenues.
A major obstacle delaying the program in Texas is that the law requires a doctor to write a prescription for medical marijuana. The problem is that doctors can't legally write a prescription for marijuana, because it remains federally illegal, and a controlled substance. Also, prescriptions must be filled by a pharmacy, not a dispensary. The law would need to be amended so that doctors could recommend medical marijuana, not prescribe it. Heather Fazio of Texans for Responsible Marijuana said that legal medical cannabis in Texas may "not ever get off the ground, if we're not able to change that language in the law."
So far, the only disease approved to be treated by medical marijuana in Texas is intractable epilepsy, leaving cancer patients, pain sufferers and veterans with post traumatic stress disorder unable to legally get the medicine. A bill has been introduced in both the Texas House and Senate to expand the list of qualifying conditions.