Nebraska: UNL Still Waiting For Hemp Seeds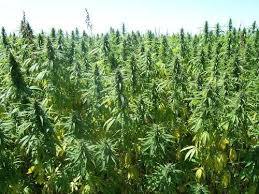 By Derrick Stanley
Hemp News
Nebraska researchers were recently issued a permit by the U.S. Drug Enforcement Agency to do hemp research. The University of Nebraska Lincoln's Department of Agronomy and Horticulture is ready to grow -- they just need the seeds.
Once the DEA signs off on the paperwork, seeds should be imported from the Parkland Industrial Hemp Growers Cooperative based in the Canadian town of Dauphin, Manitoba.
It will take about three weeks or so to get the seeds, said Héctor L. Santiago, assistant dean of the Agronomy Department's Agricultural Research Division.
Hemp is marijuana's nonpsychoactive cousin; it lacks the chemical that gets people high: tetrahydrocannabinol (THC). State and federal rules require that seeds used by researchers are certified to produce plants with a THC content lower than 0.03 percent.
UNL Professor Ismail Dweikat hopes to get plants in the ground this year. If seeds don't arrive before June 15, he plans to grow them in a greenhouse.
A wide variety of hemp products have been gaining popularity in the United States in recent years, ranging from food and clothing to neurological medication and fiber-reinforced polymers. Industry estimates report annual hemp product sales were more than $580 million last year, according to a 2015 Congressional Research Service report.