U.S.: Celebrities High On Marijuana Businesses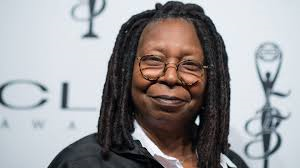 By Derrick Stanley
Hemp News
Whoopi Goldberg was a guest on Stephen Colbert's Late Show on CBS last week and was introduced by the host, who said "My first guest is an actor, author, talk show host, and has her own line of premium pot."
She's joined an ever-growing group of celebrities who are pushing their own line of specialty marijuana products that includes Willie Nelson, Snoop Dogg, and Tommy Chong.
"It's gotten into the fad scenario at this point," Harvard Business School marketing professor John Quelch told USA Today, " where celebrities almost feel obligated to attach themselves to the cause."
Goldbergs's company, Whoopi & Maya, focuses on cannabis-infused salves, balms, and edibles designed to relieve menstrual cramps, her company website says.
When asked by Colbert how she got into the business, she said "A friend of mine said to me 'Hey, Snoop Dogg is doing this and Willie is doing this.' "
Here are some of the well-known names of celebrities and the pot products they represent:
Snoop Dogg: Snoop's branded line of marijuana, Leafs By Snoop, includes flavors such as Lemon Pie, Purple Bush, and Northern Nights. He says on his website, "Let's medicate, elevate, and put it in the air. Snoop Dogg doesn't actually own the business; a company in Colorado does. He can't own it because he's not a resident in Colorado.
Willie Nelson: His product line is called Willie's Reserve; his tagline is "My stash is your stash. He told Rolling Stone, "I feel like I bought so much, it's time to start selling it back. His website mentions the pot enthusiasts that have been attending his shows for decades: "They happily shared the bounty from their home gardens and local communities. Willie happily returned the favor. Now Willie's Reserve pays tribute to a tradition of sharing, caring, and toking.
Melissa Etheridge: The songwriter and rock star sells cannabis-infused wine tinctures to California residents on her website. She plans to soon introduce balms for aching muscles and arthritis. "I believe anybody who smokes cannabis is doing it medicinally whether they consider it so or not," she told Billboard. " If it's my means of relaxing and un-plugging and de-stressing at the end of the day, who's to say that's not good medicine?"
Tommy Chong: He and Cheech Marin made up the comedy duo that made a series of stoner movies starting in the late 70s. He and his son Paris are marketing a line of marijuana products under the brand Chong's Choice. "We're a distribution company," Chong told Forbes. "We've found the best growers, tapped into their supply source, and used my name and celebrity to promote their product."
Quelch, co-author of a case study on marijuana marketing, says to expect more celebrity endorsers. "There is an endless variety of strains and flavors and mixes for perceived aficionados to attach their brand names to," he says. "Whether or not these will break through to become market leaders is, in my mind, quite unlikely."
That, he says, is because marketing a product that can't be moved across state lines is difficult. Quelch thinks branding opportunities are better for edibles and drinkables than for high potency pot. "Where the branding opportunity is greatest, the celebrity reputational benefit is least."