U.S.: Hemp Industry Generates Half a Billion Dollars In Sales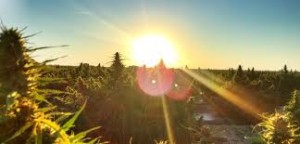 By Derrick Stanley
Hemp News
The hemp industry netted half a billion dollars in sales in the United States last year, despite unconstitutional federal restrictions on industrial hemp farming.
As reported in The Weed Blog:
"The Hemp Industries Association (HIA), a non-profit trade association consisting of hundreds of hemp businesses, has released final estimates of the size of the 2015 U.S. retail market for hemp products. Data from market research supports an estimate of total retail sales of hemp food, supplements and body care products in the United States at $283 million….The HIA has also reviewed sales of clothing, auto parts, building materials and various other products, and estimates the total retail value of hemp products sold in the U.S. in 2015 to be at least $573 million."
Eric Steentres, executive director of the Hemp Industries Association, says the next step is very obvious.
"We need Congress to pass federal legislation to allow commercial hemp farming nationally, for this ripe industry to finally be able to bloom," he said.
But congressional action seems unlikely anytime soon.
It is technically "legal" to grow hemp, but farmers are required to obtain a permit from the DEA. That happened just once in four decades up until 2014. Since then some states have taken action to nullify the federal regulation.
North Dakota, Maine, Connecticut, and Vermont have each passed laws to allow hemp cultivation, rejecting unconstitutional federal laws regarding industrial hemp.
Hopefully, as more states nullify federal hemp laws the more accepted the industry will become and the harder it will be for them to shut it down. Without state cooperation the feds cannot possibly hope to enforce their own laws, especially when economic freedom brings economic prosperity along with it.