Utah: Gubernatorial Candidate Unveils Medical Marijuana Plan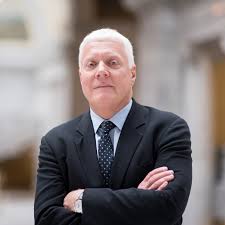 By Derrick Stanley
Hemp News
In the wake of his wife pleading guilty to a misdemeanor marijuana charge, Utah gubernatorial candidate Mike Weinholtz has rolled out a plan to legalize medical marijuana.
"There have been people suffering long enough, and we know this would help those people, so now is the time," Weinholtz said on Thursday.
His wife has said she uses marijuana to deal with chronic pain. Feds declined to prosecute her case and sent it to the Tooele County Attorney. On Tuesday, she pleaded guilty to a misdemeanor pot possession charge.
"It's bigger than just my wife and my family," Weinholtz said. "There are thousands of Utahns that are struggling with these many different types of conditions."
Weinholdts's plan includes: -Legalizing medical marijuana, with reasonable safeguards.
-Funding pain management programs, to cut down on opioid abuse.
-Expanding education and police department supply of Naloxone, used to save drug overdose patients.
"The increase in opioid addiction in the state has been dramatic, has been 400 percent since the year 2000, and medical cannabis would help with the reduction of opioids as well," Weinholtz said.
Marijuana use continues to be a huge topic in elections, with states like California, Nevada, Arizona, Maine and Massachusetts looking at recreational legalization, and bills pertaining to medical use are on the ballot in Montana, North Dakota, Arkansas, and Florida.