Vermont: Bill Would Legalize Small Amounts Of Marijuana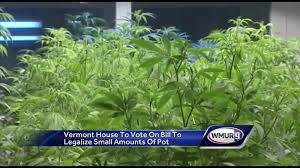 By Derrick Stanley
Hemp News
Lawmakers in the Vermont House are expected to vote soon on a measure that would legalize the possession and use of small amounts of marijuana for adults.
The bill passed out of the House Judiciary Committee last Wednesday, passing the unscheduled vote 8-3.
The full House will vote on the measure in the upcoming days.
The bill would make it legal for adults to possess up to one ounce of pot and two plants under the measure. However, it does not create a regulatory system for selling and taxing pot.