Vermont: Governor Pardons 192 Marijuana Offenders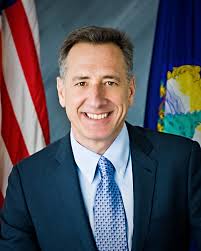 By Derrick Stanley
Hemp News
Vermont governor Peter Schumlin (D) announced pardons Tuesday for 192 people with former convictions for marijuana possession. All but 15 of those pardoned were residents of Vermont.
The state decriminalized pot in 2013, but has not yet legalized and regulated the plant as eight other states have, including Vermont's neighbors Massachusetts and Maine.
Although laws and attitudes toward marijuana have changed a lot in the past several years, few governors have issued pardons to marijuana offenders.
"What he's [Governor Shumlin] doing is, it's almost unimaginably safe [from criticism] if you think in terms of 40 years ago," P.S. Ruckman, Jr., a professor of political science at Rock Valley College in Illinois, told The Christian Science Monitor in an interview. "It's highly significant. I think it's likely we'll see more of it."
Gov. Shumlin's pardon applied only to people convicted of possessing less than an ounce of pot who had no violent criminal histories, felony convictions, or record of driving under the influence or reckless driving.
"When you look at the Vermonters who are sitting out there with criminal records because they had an ounce or less of marijuana — could have happened in the 1960s, 1970s, 1980s – there's thousands of them," he said in early December.
Gov. Schumlin said there are likely others that are eligible for pardon.