Vermont: Thieves Mistaking Hemp For Pot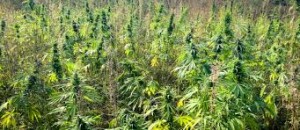 By Derrick Stanley
Hemp News
Vermont State Police say three men stole hemp from a farm in Shaftsbury because they thought it was pot.
Troopers responded to a suspicious vehicle complaint in Shaftsbury and found Leon Lovelace, 21, Brett Stone, 24, and Cody Smith, 20, all of Hoosick Falls, New York. The three men had plants that looked like marijuana; they were cited for possession and released.
A follow-up investigation revealed that two of the men had given false names, and that the plants were in fact hemp, not pot.
Police say the hemp was stolen from a farm in Shaftsbury. They also say that farm has had a lot of plants stolen recently because people think it is marijuana.
The suspects still face charges for theft and providing false names to police.