Virginia: Republican Representative Introduces Bill To End Federal Marijuana Prohibition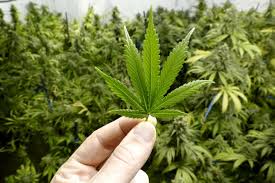 By Derrick Stanley
Hemp News
A Republican representative from Virginia introduced legislation this week to end the federal prohibition of marijuana, allowing states to form marijuana policies on their own.
The bill would remove marijuana from the federal Controlled Substances Act but would not legalize the sale and use of marijuana in all 50 states. It would only allow states to make their own laws without the possibility of federal interference.
"Virginia is more than capable of handling its own marijuana policy, as are states such as Colorado or California," Rep. Thomas Garrett (R) said in a statement. Virginia presently does not allow medical or recreational marijuana use.
The bill specifies that transporting marijuana into states where it is not legal would still be considered a federal crime.
"This step allows states to determine appropriate medicinal use and allows for industrial hemp growth, something that will provide a major economic boost to agricultural development in Southside Virginia," he continued in the statement.
Tom Angell, of the pro-marijuana legalization group Marijuana Majority, said in an email that "while most of our federal gains to date have been through amendments attached to much broader spending bills, I'm hopeful that with the growing number of states changing their laws these stand-alone bills [like Garrett's] will get enough traction to at least finally start getting hearings."
Some members of the Trump administration have expressed skepticism about the idea of making marijuana legally available. Press secretary Sean Spicer said the administration may crack down on states where marijuana is now legal, and Attorney General Jeff Sessions has said that "good people don't smoke marijuana."
Garrett's statement introducing the bill addressed that skepticism:
"In recent weeks, the Trump administration and Attorney General Jeff Sessions promised to crack down on federal marijuana crimes," his office wrote. "During his confirmation, then-Senator Sessions pointed out that if legislators did not like this approach, they should change the laws accordingly." Garrett expects to see bipartisan support as his legislation moves forward.