Washington, DC: Mayor To Propose Doubling Marijuana Possession Limit For Patients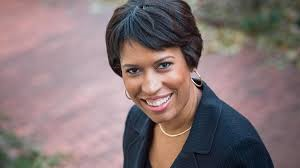 By Derrick Stanley
Hemp News
The possession and use of medical marijuana is legal in Washington, D.C. for those who receive a recommendation from a physician. Patients can purchase their weed from a licensed dispensary, although they can only purchase and possess up to two ounces in a given month. However, that may soon change as the district's mayor will soon introduce a proposal that would double this limit.
Mayor Muriel Bowser "will propose doubling to 4 ounces how much weed medical marijuana patients can buy a month," according to Aaron C. Davis, a reporter for the Washington Post.
Medical marijuana legalization was approved by voters in 1998 in the District of Columbia, just two years after the first state (California) legalized the medicine. However, the law wasn't implemented, and the first dispensary didn't open, until 2013 due to Congress continually blocking it. Now the system is up and running smoothly, though many patients and patient advocates do consider many portions of the law to be too restrictive, including the two ounce limit.
The possession and personal cultivation of recreational cannabis is legal for everyone 21 and older in D.C., in addition to the medical marijuana being legal, thanks to an initiative approved by voters in 2014.
Mayor Bowser, who was elected just last year, has been a solid supporter of legalizing marijuana and ensuring access to medical weed, so hopefully this is just one of many changes to come that will improve the district's current policies.