West Virginia: Amendment To Bill Would Legalize Hemp-Derived CBD In The State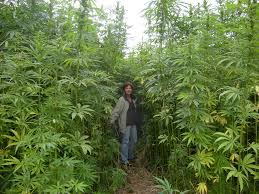 By Derrick Stanley
Hemp News
Lawmakers in West Virginia have explained language in a bill that would add substances to the drug schedule that would allow the sale, distribution, and prescription of hemp-derived CBD oils, according to a Herald-Dispatch report. The amendment differentiates between CBD products derived from hemp and CBD derived from marijuana plants containing more than the .3 percent THC allowable under federal law.
The changes were made by the Senate Judiciary Committee after the Director of the West Virginia Hemp Industries Association Morgan Leach said the original version would cause confusion regarding CBD.
Leach said that making the "cash crop" available will help the state become "a catalyst for entrepreneurship and innovation."
"This revision protects West Virginia hemp farmers' ability to cultivate and process hemp for CBD. This is one of our biggest revenue streams that will help make our farmers more money as they begin to develop this crop in West Virginia," Leach said in the report. "Our goals are to (build) industries around food products, dietary supplements, cosmetics and topicals, paper, textiles, bio-plastics, advanced battery technologies and much more."
The measure has been sent to the Senate with a recommendation to pass it.