U.S.: American Legion Calls on Feds to Increase Veterans' Medical Cannabis Access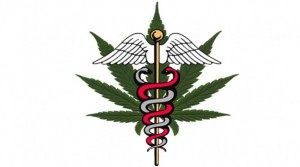 The new American Legion resolution, adopted at the organization's national convention, builds off a similar measure it approved in 2016 calling on the federal government to reschedule cannabis
By Michael Bachara
Hemp News
Today, the largest military veterans organization in the country, with more than 2.4 million members, called on the Trump administration to allow government doctors the right to recommend medical cannabis through the U.S. Department of Veterans Affairs (V.A.).
"More than half the states in the union have passed medical marijuana laws to date," reads a resolution adopted Thursday by the American Legion. "The American Legion urge the United States government to permit VA medical providers to be able to discuss with veterans the use of marijuana for medical purposes and recommend it in those states where medical marijuana laws exist."
To get the attention of the Twitter-crazed Trump, the American Legion posted on Twitter, "The American Legion is proud to announce the passage of Resolution 28 calling for VA doctors to be able to discuss #medical #cannabis."
Federal policy is "to prohibit V.A. providers from completing forms seeking recommendations or opinions regarding a Veteran's participation in a State marijuana program," under a current internal V.A. administrative directive.
Last month, Veterans Affairs Sec. David Shulkin announced that a new directive is in the final stages of internal review.
In May, during a briefing at the White House, Shulkin said that state medical cannabis laws may be generating "some evidence that this is beginning to be helpful, and we're interested in looking at that and learning from that." But "until the time the federal law changes," Shulkin continued, "we are not able to prescribe medical marijuana for conditions that may be helpful."
In June, Shulkin announced, "From the federal government point of view, right now we are prohibited by law from doing research on it or prescribing it… We are not going to be out there doing that research or prescribing these different medicinal preparations unless the law is changed."
While many veterans use medical cannabis to treat physical pain or post-traumatic stress disorder (PTSD) associated with combat, as it stands, they are forced to seek recommendations from outside doctors instead of from the V.A. physicians who know their medical histories, a process which is invasive, expensive and time-consuming for veterans.
The new American Legion resolution, adopted at the organization's national convention in Reno, is shaped after a measure it approved last year calling on the federal government to reschedule cannabis.
"The American Legion urge Congress to amend legislation to remove Marijuana from schedule I and reclassify it in a category that, at a minimum, will recognize cannabis as a drug with potential medical value," the earlier measure reads.
Next month, congress may vote on several cannabis amendments, including proposals to allow state authorized cannabis businesses to access banks and to protect state laws from federal interference.
Photo Source: Google Images