North America: Individuals Using Cannabis To End Drug, Alcohol Addiction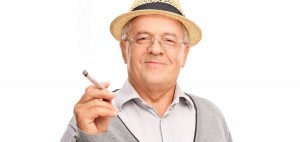 By Michael Bachara
Hemp News
According to the National Survey on Drug Use and Health, an estimated 21.5 million Americans struggled with a substance abuse disorder in 2014. Nearly 80 percent of those individuals specifically battled alcohol use disorder. Interestingly, cannabis may be a way to help those who are struggling.
A 2015 study published in the International Journal of Drug Policy has found that cannabis use reduces the consumption of tobacco, alcohol and prescription drugs. The study's findings suggest that the use of cannabis may play a harm reduction role in the context of use of these substances, and may have implications for abstinence-based substance use treatment approaches.
The survey, conducted by Canadian researchers Philippe Lucas and Zach Walsh, asked 271 registered medical marijuana patients 107 questions regarding demographics and patterns of drug use. It found that 25 percent of people were able to successfully stop consuming alcohol once they began using marijuana products. Twelve percent of participants reportedly were able to successfully use cannabis as a substitute for tobacco.
Joe Schrank, a clinical social worker and program director at the Los Angeles based High Sobriety, says cannabis can be successfully used as a replacement for lethal, addictive substances. "From my perspective as a social worker who's steeped in the world of addiction, the value of cannabis is that you can't die," Schrank said in an interview with the Chicago Sun-Times. "If we can use it to help people not get HIV, not get Hep B, not inject crazy stuff that they don't even know they're getting, not overdose and die, why wouldn't we do that?"
Although Schrank doesn't personally use cannabis, he says he sees many patients benefit from cannabis-replacement treatment. Shrank and other advocates of cannabis replacement for drug and alcohol addiction say the herb can help a person during the initial detox process by easing discomfort, insomnia and flu-like symptoms of withdrawal.
Dr. Donald Abrams, a professor and Chief of Hematology/Oncology at San Francisco General Hospital, supports cannabis treatment, but says "Given the safety profile of cannabis compared to opioids, cannabis appears to be far safer. However, if a patient is already using opioids, I would urge them not to make any drastic changes to their treatment protocol without close supervision by their physician."
In regards to the use of opioids, the study by Lucas and Walsh found that 63 percent of people were able to replace their prescription drugs, including opioids, benzodiazepines and antidepressants, for cannabis. In regards to opioids specifically, 30 percent of people were able to replace their painkiller with cannabis. Sixteen percent used cannabis as a substitute for benzodiapines, while 12 percent used it in place of their traditional antidepressant medication.
According to the Centers for Disease Control and Prevention (CDC):
- More than 15,000 people died from prescription opioid-related overdose in the U.S. in 2015, according to the Centers for Disease Control and Prevention (CDC).
.
- Nearly 13,000 people died from heroin-related overdose in the U.S. in 2015, according to the CDC.
.
- An estimated 22,000 people die from alcoholic liver disease and alcohol-related liver cirrhosis each year in the U.S., according to the CDC.
Photo Source: Medical Marijuana Inc