Georgia: Atlanta Decriminalizes Marijuana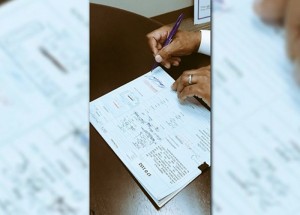 By Michael Bachara
Hemp News
Last week, Atlanta Mayor Kasim Reed announced that he signed the historic city council ordinance decriminalizing marijuana.
"I am pleased to sign this ordinance, which eliminates jail time as a penalty for a conviction for possession of less than an ounce, into law," Reed said. "People of color, young and low-income people are disproportionately jailed – with sentences up to six months – for possessing small amounts of marijuana. An average of 1,000 people are arrested each year in Atlanta for possession only. We needed to change that. I believe our public safety resources are better directed to stopping and preventing violent crime."
I signed the bill last night. #FactsMatter https://t.co/kAmwNWz6DD— Kasim Reed (@KasimReed) October 11, 2017
While this is a significant step forward for all Atlanta residents, especially parents who fear their children may be jailed for what used to be an unjust marijuana law.
The passage of the ordinance took imprisonment off the books for people caught with less than an ounce of the illegal drug. The ordinance also reduced any potential fine to a maximum of $75, which is a step in the right direction.
Under old law, possession of marijuana within the city of Atlanta was punishable by a fine of up to $1,000 and imprisonment for a period of up to six months.
Photo Source: 11 Live