Australia: Olivia Newton-John Advocates For Medical Cannabis Down Under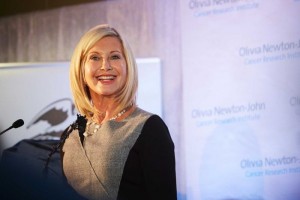 By Michael Bachara
Hemp News
Entertainer Olivia Newton-John has become an unlikely champion for the use of medicinal cannabis in Australia.
"I will do what I can to encourage it. It's an important part of treatment, and it should be available," the iconic singer, said.
Newton-John said she uses the drug – which is legal in her home state of California – and it's helped her during her second fight against cancer.
"I use medicinal cannabis, which is really important for pain and healing," Newton-John said. "It helped me a lot with pain, because, you know, I don't like taking prescription drugs, so it's kind of a no-brainer," Newton-John added.
The Grease star who has been battling Breast Cancer says her husband grows cannabis for her to use in her treatment.
"My husband's a plant medicine man so he grew cannabis for me and made tinctures for me to take for pain and inflammation and so many other things that cannabis can do," Newton-John said.
Earlier this month, Newton-John spoke for the first time about the importance of medical cannabis in her treatment and why Australia needs to take California's lead.
"I'm really hoping you will have it accessible to people, particularly for people who are in pain and it's not just cancer, it's many many illnesses," Newton-John said.
In Australia, fewer than 150 patients have access to medical cannabis, while the young industry is still navigating through bureaucratic regulations around cultivation licensing.
Photo Source: ABC News