U.S.: Big Pharma's Fight To Block Recreational Marijuana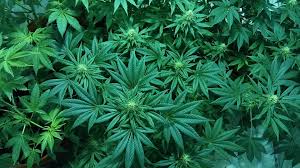 By Derrick Stanley
Hemp News
According to television ads that began running last month in Arizona, marijuana legalization would be a disaster for the state. The advertisements feature lawmakers and teachers who paint a bleak future for Arizona's children if voters approve Proposition 205, a measure that would allow people aged 21 and over to possess an ounce of cannabis and grow up to six plants for recreational use.
"Colorado schools were promised millions in new revenues" when the state approved recreational pot use, the voiceover says in one ad. Instead, schoolchildren were plagued by "marijuana edibles that look like candy".
What's surprising is who is sponsoring the ads. In August, the pharmaceutical company Insys Therapeutics cited concerns for child safety when, with a $500,000 contribution, it became the largest donor to Arizona's anti-legalization drive.
Although child safety is a legitimate concern, critics say the Insys contribution in Arizona is a ploy to protect market share. Insys manufactures Subsys, a prescription painkiller derived from fentanyl, the synthetic opioid that is up to 100 times more powerful than morphine.
Large donations to anti-marijuana campaigns have been made made by pharmaceutical and alcohol companies that fear the growing acceptance of legal marijuana. In November, five states – Arizona, Massachusetts, Maine, Nevada and California – could join four others that have already legalized recreational cannabis. 25 states currently allow some form of medical marijuana.
"We've definitely seen a more active opposition from the pharma industry," said Amanda Reiman, manager of marijuana law and policy at the Drug Policy Alliance, an advocacy group that promotes drug reform. "Research conducted by myself and others shows that medical cannabis patients are substituting cannabis for pharmaceuticals at a very high rate, and for alcohol at a pretty high rate as well."
In addition to Insys, the Arizona Wine and Spirits Wholesale Association gave one of the largest donations to the state's anti-legalization campaign when it paid $10,000 to Arizonans for Responsible Drug Policy. The Beer Distributors PAC recently donated $25,000 to the Campaign for a Safe and Healthy Massachusetts, making it the state's third-largest backer of the opposition to recreational cannabis.
Purdue Pharma and Abbott Laboratories, makers of the painkillers OxyContin and Vicodin, respectively, are among the largest contributors to the Anti-Drug Coalition of America. The Pharmaceutical Research and Manufacturers of America, considered one of marijuana's biggest opponents, spent nearly $19m on lobbying in 2015.
But it may be a losing battle for big pharma. In Colorado alone, marijuana sales reached $996m in 2015 and raked in $135m in tax revenue.
"Their [marijuana] lobby has grown quite a bit, and they have become increasingly sophisticated," said Colorado state senator Pat Steadman, who was involved in the implementation of Amendment 64, the measure that legalized recreational marijuana in 2014. "They're investing more money in government relations, elections, marketing and public relations."
Legalization proponents in California alone have raised nearly $18 million, compared to the opposition's $250,000 in fundraising.
"Given California's size, given its history as the source of legal and illegal marijuana for California and much of the nation, the fact that it's coming online changes the equation significantly," said Sam Kamin, a professor of marijuana law and policy at the University of Denver.
"It makes it harder for federal prohibition to continue, and I think it accelerates a push for legislative change at the federal level."