California: Court Blocks Federal Prosecution of Cannabis Farmers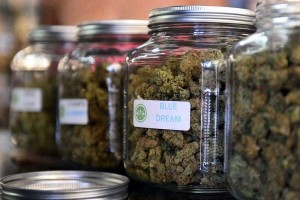 By Michael Bachara
Hemp News
On Tuesday, a U.S. District Court blocked federal prosecutors from moving forward with a conspiracy case against a duo of Northern California cannabis cultivators because the pair was determined to be complying with California medical cannabis laws.
Sonny Moore and Anthony Pisarski, both Humboldt County farmers, plead guilty to federal allegations but sought an evidentiary hearing based on legislation that prohibits the U.S. Department of Justice from cracking down on cannabis suspects who are otherwise following their state laws.
The 2014 Rohrabacher-Farr amendment is a budget rider, co-authored by California Rep. Dana Rohrabacher which prevents enforcement and prosecution in medical cannabis states by halting federal funding for such projects.
U.S. District Court Judge Richard Seeborg stayed the prosecution, so the case is closed unless the Rohrabacher-Farr amendment expires and fails to be re-enacted and federal prosecutors want to resume their case.
Ronald Richards, the defendants' attorney, said: "This is the first time in my 23-year career I've had a case stopped because of an appropriations rider."
"What the court did in this case may be used as a blueprint for other cases," Richards added. "It opens the door for people not to get scared."
Pisarski and Moore owned a property raided by feds in July 2012. Authorities said they found 327 marijuana plants and $416,125 in cash. During the evidentiary process, the defendants argued they were abiding by California laws and that federal prosecutors did not have the right to use federal funds on their prosecution under Rohrabacher-Farr.
The defendants argued that the cannabis was being sold to rule following dispensaries. Judge Seeborg agreed, declaring: "Their conduct strictly complied with all relevant conditions imposed by California law on the use, distribution, possession and cultivation of medical marijuana."
"It's significant that a federal court ruled that people targeted by feds and in compliance with California's medical marijuana laws ruled in the defendants' favor," says Dale Gieringer, director of California NORML. "This is the first case I'm aware of where McIntosh was cited and used to full effect."
Leland Berger, a prominent cannabis compliance attorney in Oregon said, "This case marks an historic step forward, expanding on US v McIntosh, and effectuating Congressional intent."
The director of the Drug Policy Alliance's office of legal affairs, Tamar Todd, said, "This shows that you can prevail — defendants in federal court could have their prosecutions halted," she says. "It's enjoining the prosecution from being able to spend any more money on this case. It's very encouraging. It gives a lot of teeth to Rohrabacher-Farr."
Photo Source: Google Images