Science: Cannabidiol Administration Reduces Blood Pressure, Study Says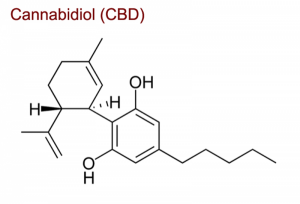 A single dose of cannabidiol reduces blood pressure in healthy volunteers in a randomized crossover study
By Michael Bachara
Hemp News
According to clinical trial data published online in the Journal of Clinical Investigation, Oral CBD administration is associated with reduced blood pressure in healthy volunteers.
University of Nottingham researchers assessed the effects of a single oral dose of 600 mg of CBD extract versus placebo in nine male subjects. The study found cannabidiol administration reduced resting systolic blood pressure and stroke volume. Compared to placebo, CBD intake was associated with reduced BP levels following exercise and in response to stress. Increased heart rate was observed following CBD administration.
Cannabinoids (CBs) are compounds that bind to CB receptors or are structurally similar to compounds that bind to CB receptors. They include endogenously produced compounds (called endocannabinoids), synthetic compounds and phytocannabinoids obtained from the Cannabis sativa plant.
The authors of the study concluded: "Our data show that a single dose of CBD reduces resting blood pressure and the blood pressure response to stress, particularly cold stress, and especially in the post-test periods. This may reflect the anxiolytic and analgesic effects of CBD, as well as any potential direct cardiovascular effects. … Further research is also required to establish whether CBD has any role in the treatment of cardiovascular disorders such as hypertension."