California: Cannabis Club In Modesto Provides Cannabis Oil For Kids, Support For Parents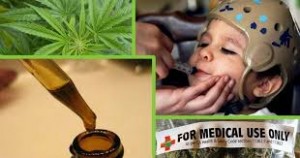 By Derrick Stanley
Hemp News
A cannabis club has opened in Modesto, California for children, where they can obtain CBD oil, and families can network with others using cannabis oil to treat their children. Jason David, the president of Jayden's Journey, named after his son, said the dispensary is necessary because "when a child is sick the whole family is sick."
Zya Mao is a six-month old patient of the dispensary who suffers from epilepsy. Her father, Jhoson Mao, believes cannabis oils are a better alternative to prescriptions and his daughter's doctor is not advising against it.
"We noticed… she feels present, her eye is not as wobbly as it used to be," Mao said in a report from Fox4KC.
Zoe Poe is an eight-year old patient who suffers from ADHD ADD extreme. Sherry Poe, Zoe's mother, said her daughter "started getting ticks" and "crying all the time" while on prescription drugs, and at one point told her mother "she didn't want to live anymore." Zoe has been using cannabis oil for a year and a half.
"She sleeps. She's gained weight," Poe said. "She's happy; she smiles; she laughs."
"If it doesn't work, throw it away," David said for parents considering using cannabis oil treatments for their children. But for many patients, he said, "it changes your life like it changes my son's life."