Global: Chilean Pharmacies Start Offering Cannabis, A First In Latin America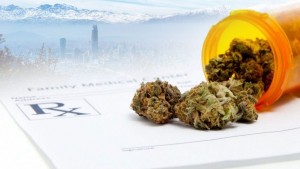 Cannabis has a long history in Chile, possibly the longest in the New World, as hemp production for fiber was introduced in the Quillota Valley as early as 1545
By Michael Bachara
Hemp News
Increasingly, Chileans are cultivating their own cannabis for medicine as the South American nation starts to loosen its prohibition on the once illegal herb. Chile began clinical trials on medical marijuana in 2014, and in 2015 a decriminalization bill successfully passed the lower house of the Chilean Congress. Later that year, following a wave of other Latin American nations allowing the cultivation, distribution, and consumption of cannabis, Chile legalized the use of medical marijuana.
Last month, pharmacies in Santiago started selling cannabis as a medicine, the first time the alternative treatments have been offered by pharmacies in Latin America. Up until recently, patients in Chile could only obtain medical marijuana by importing it or from a limited number of dedicated farms set up by a charity.
"By importing Tilray's medical cannabis products to Chile we intend to ease the suffering of those in need by offering pure, precise and predictable medical cannabis products," Alef board president Roberto Roizman said in a statement.
Proponents of the plant are making sure Chileans in pain are educated on how to grow medicinal cannabis. Chile's Daya Foundation recently hosted a workshop for individuals to grow the plant privately. The foundation has established a large cannabis farm in Latin America under the supervision of Chile's Agriculture and Livestock Service.
Among the attendees of the cannabis workshop was Carlos Antonio Ortiz Diaz, a glaucoma patient. "No medicines have given me results up to now. I have to change them every month, and I don't see any improvement," he said. "With cannabis, I'm using it two times a week on average, and the pain has diminished a bit."
"Almost a century of prohibition filled us with misinformation and, worse, stopped millions of people who could have received relief from using this plant," said Ana Maria Gazmuri, a 1980s soap opera star and advocate of holistic medicine, who heads the foundation. "So today this has changed in Chile and we can say, additionally, that we are leaders in Latin America in the development of medical cannabis."
In 2013, Uruguay allowed cultivation, distribution, and consumption of marijuana. Uruguayan pharmacies will begin sales of recreational cannabis legally in July.
Photo Source: Green Rush Daily