Georgia: Clarkston Defies Opposition And Continues With Plan To Decriminalize Marijuana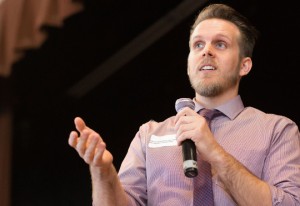 By Derrick Stanley
Hemp News
The city of Clarkston is forging ahead with a vote as soon as next week to make it the first city in Georgia to decriminalize marijuana, despite warnings from law enforcement officials and Gov. Nathan Deal that it would violate state and federal law.
Mayor Ted Terry's plan to make possession of less than one ounce of marijuana a ticket-only offense was reviewed in a city hearing last week, and the full city council could vote on the policy at its next meeting on May 3.
Meanwhile, Terry said he'd tried to set up a meeting with Deal to sell him on the idea as part of a criminal justice overhaul that was the centerpiece of his first term in office.
"I think that if he stopped for a minute and looked at the evidence, and past the political rhetoric, he will see that this policy can only strengthen his criminal justice reform legacy," said Terry.
Clarkston's plan would implement a fee schedule that could charge as little as $5 in Municipal Court for the first offense. That's down from a fine that generally ranges from $600 to $1,000.
Deal has made it clear that he would oppose any efforts to decriminalize the drug.
"We should not have any municipality or jurisdiction of state government saying that they're willing to flaunt the law to downgrade or excuse what is otherwise criminal conduct," Deal told WABE of Clarkston's plan last week. "I do not approve of that and I do not agree with the posture they are apparently trying to take."
Terry said many officers around the state already "de-prioritize" enforcement of marijuana violations and that he simply wants to codify the practice.
"The current drug policy on marijuana possession under one ounce is simply not working," Terry said. "I would hope our elected leaders would encourage creativity and innovation in creating a safer and more just society."