Georgia: Small Town Mayor Wants To Treat Marijuana Like Traffic Ticket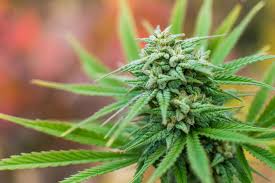 By Derrick Stanley
Hemp News
The Clarkston, GA city council may make their municipality the first in Georgia to decriminalize one ounce or less of marijuana.
Clarkston Mayor Ted Terry told WSB-TV that he wants simple possession to be treated like a traffic ticket. The proposal being considered would result in a $5 fine for simple possession.
"This is still a controversial issue. At some point it's going to take a city council, county commission, mayor or elected officials to step up and do something," he said. "It's obvious the war on drugs has been a failure."
The proposal is now being considered by the city's public safety committee.
Marijuana would still be legal, but the penalty would change, just requiring violators to pay the fine.
"We don't want to ruin someone's life for something that is as harmless as being in possession of a very small amount," Terry said. "I don't want our police officers to spend their time worrying about low-level nonviolent drug offenses. I'm more concerned about stopping violent crime and burglaries in Clarkston."
The full City Council is expected to vote on the proposal in May.