Colorado: City of Boulder Seeks Volunteers for Marijuana Advisory Panel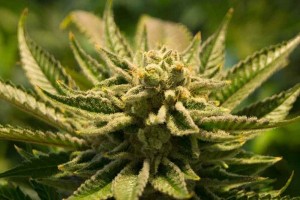 By Michael Bachara
Hemp News
The City of Boulder is seeking three volunteers to serve as representatives of the community at large on the Marijuana Advisory Panel (MAP). To be considered, you must be a resident of the city of Boulder and have no ties to the marijuana industry. Your letter of interest must include a description of your background and the main reasons you are interested in serving on the MAP.
MAP was formed in January 2016 to review and provide recommended changes to the city's marijuana regulations. At the direction of Boulder City Council, the 12-member Marijuana Advisory Panel conducted a comprehensive review of the then existing code related to marijuana regulation and recommended potential changes to topics related to advertising, public health impacts, licensing, zoning, and more. MAP was charged with analyzing both state regulations and Boulder's code in order to understand regulatory intent and impact, soliciting public input, and discussing possible changes to the code – all while preserving and promoting Boulder's unique community values.
In 2016, MAP held 11 public meetings and provided council with its recommendations in a study session in August 2016. Those recommendations were implemented and adopted in December 2016.
Candidates will be selected and appointed by the city manager based on letters of interest received.
The MAP meetings will be held on Thursday, Sept. 14 from 1 to 4 p.m. and Tuesday, Sept. 26 from 10:30 a.m. to 1:30 p.m. Panel members are also encouraged to attend a City Council study session the evening of Tuesday, Nov. 14, at which recommendations will be presented.
If you are interested and wish to be considered, please submit a letter of interest to the City Manager's Office at LicensingOnline@bouldercolorado.gov on or before Sept. 8, 2017.
Photo Source: