Colorado: Cannabis Tax-Funded Program Awards Scholarships Totaling $420,000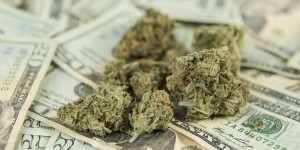 Each of the recipients will be getting $2,000 for the 2017-18 school year
By Michael Bachara
Hemp News
The Pueblo Hispanic Education Foundation (PHEF) and Pueblo County Commissioners have awarded scholarships totaling $420,000 for the 2017-18 school year. The program, believed to be the world's first cannabis tax-funded scholarship program, will award approximately $2,000 of it to 210 students on June 20.
The scholarship, which was made possible through cannabis revenue, raised an additional $50,000 by utilizing grant-matching from the Colorado Opportunity Scholarship Initiative.
"Every kid deserves an opportunity to succeed. College debt has surpassed even credit card debt in America. Middle-class families find it hard to send their kids to college, a basic cornerstone of the American Dream. We're aiming to help alleviate that problem," Pueblo County Commissioner Sal Pace said.
"We have such need in our community, combined with growing tuition rates and decreased funding. Putting money behind these students and helping them navigate the financial barriers I think will be a great benefit to our community," PHEF Executive Director Beverly Duran said.
"This is one of the first years we've been able to award so many scholarships to so many families and students," said Duran. "This opportunity allowed us to reach families that may not have otherwise had the opportunity to get a scholarship because we didn't set a GPA requirement or a financial need requirement."
From 1990 to 2010, the PHEF raised $2,099,260 and awarded 1,551 scholarships, according to data on organization's website.
Photo Source: