Colorado: Cultivating Agricultural Hemp on the Western Slope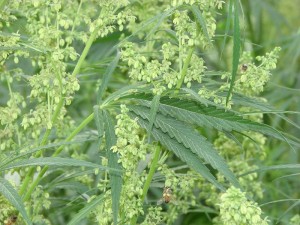 By Michael Bachara
Hemp News
Grand Junction, CO - Industrial hemp has only been in the Grand Valley for a few years, but continuous growth in the industry has farmers looking to cultivate a multimillion-dollar industry.
"It's life-changing. Every single day, we're finding more and more uses for it. Hemp was so widely used back in the day, just the amount of paper we can save converting, it's really awesome," said Tanner Willis, Owner of Colorado Hemp Solutions.
This month, at the Industrial Hemp Regional Resource Development Round-table in Montrose, leaders from government and economic agencies from around the Western Slope gathered together to discuss using hemp as an economic development tool.
The industrial hemp market in Colorado makes up more than half of the country's domestic hemp production. "I think it's the new frontier. We're leading the nation in hemp production right now," said State Senator Don Coram.
"Most of our counties on the Western Slope are still predominantly agriculture communities, so being able to grow and diversify it is very important to us," said Rose Pugliese, Mesa County Commissioner.
Colorado has the largest acres of hemp in the United States, at the moment. Members of the hemp industry hope to add greater acreage totals in 2018.
"As the years progress and farmers are able to see how this stuff works, I think it will get bigger and bigger," said Willis.
One presenter at the meeting pitched an idea for Montrose. "Start the community up with their own processing plant, and get the farmers to grow roughly 50,000 acres within the Montrose Valley," said Kevin Hodge, the CEO of Hemp Adobe.
"The louder our voice is, the more united we are, and the better chance we have," said Sandy Head, Executive Director for the Montrose Economic Development Corporation.
Photo Source: Colorado.gov