Colorado: Gov. Hickenlooper Meets With AG Sessions, Hopeful Administration Will Maintain Status Quo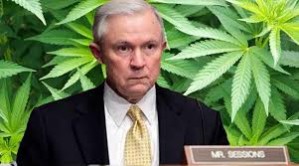 By Derrick Stanley
Hemp News
Colorado Governor John Hickenlooper met with Attorney General Jeff Sessions, and came away with the feeling that a federal crackdown on states with legalized marijuana is not likely, the Denver Post reports. Hickenlooper's Chief of Staff Doug Friednash indicated that Sessions is more focused on other priorities, such as the proposed border wall, than he is with legal marijuana markets.
Friednash said that Sessions viewed the 2014 Cole memo as "not too far from good policy." The Cole memo directs the Department of Justice to not interfere in state-sanctioned cannabis programs.
Hickenlooper pointed out to the attorney general that since legalization there has been no rise in teenage cannabis use in the state, and that emergency room visits have steadily decreased as officials have enacted laws to better regulate cannabis-infused edibles.
Colorado lawmakers backed off a plan earlier this month to legalize cannabis social clubs, after Hickenlooper indicated he did not support the plan due to fears that it could attract federal intervention.
Although Hickenlooper received no definite assurances from Sessions during their meeting that the administration would maintain the status quo, it's a promising sign after questions brought about by Sessions being approved as Attorney general and the appointment of Tom Marino as head of the Office of National Drug Policy Control.