Colorado: Governor Signs SB 17, Adds Post Traumatic Stress Disorder To Medical Cannabis Program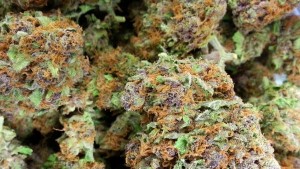 By Michael Bachara
Hemp News
On Monday, Colorado Governor John Hickenlooper signed SB 17, a medical cannabis bill sponsored by Senator Irene Aguilar and Representative Jonathan Singer, which creates a statutory right to use medical marijuana for a patient with acute stress disorder or post-traumatic stress disorder. The bill creates the same rights, limitations, and criminal defenses and exceptions as the constitutional right to use medical marijuana.
PTSD is the first qualifying condition Colorado has added since the state's medical cannabis law went into effect in 2001. PTSD is the tenth ailment added to the state's medical cannabis program. The state's eight other qualifying conditions are cancer, glaucoma, HIV or AIDS, cachexia, persistent muscle spasms, seizures, severe nausea and severe pain.
"Colorado doctors could begin to make those PTSD-specific recommendations in as early as next week," said Dr. Larry Wolk, executive director and chief medical officer for the Colorado Department of Public Health and Environment. "A lot of people were using medical marijuana for PTSD but obtaining it under other diagnoses," Wolk explained. "We wanted more transparency to what those numbers looked like, what that population looked like."
"Marijuana is not a panacea. But to take it off the table or to say, 'Try it recreationally to see if it helps your major mental illness' isn't the way to go," said Rep. Jonathan Singer, D-Longmont, "Before you go to a dispensary, talk to a doctor."
According to a 2011 writing by the late Dr. Phillip Leveque, Professor of Pharmacology, "Medical marijuana acts as a homeostatic modulator, which means that it is used to help patients get back into a normal state, based on the extent and cause of their PTSD and many other physical/mental/psychological conditions. Medical marijuana reduces pain and memories of pain, modulates emotional reactivity, modulates negative affect (depression), relaxes the skeletal and smooth muscle, modulates mood decreasing anxiety and insomnia, and acts as an antidepressant without adverse effects."
The state department of health has been studying marijuana treatments for PTSD, including one involving 76 veterans, since 2015 after it set aside $3.3 million for various studies.
In 2000, 54% of Colorado voters approved Amendment 20, which amended the State Constitution to allow the use of marijuana in the state for approved patients with written medical consent.
Photo Source: Durango Organics