Colorado: Lawmakers Back Off Plan To Legalize Social Cannabis Clubs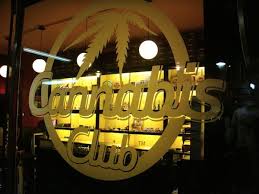 By Derrick Stanley
Hemp News
Lawmakers in Colorado have backed down from a plan that would have legalized social cannabis clubs after Governor John Hickenlooper expressed disapproval, saying that the move could attract a crackdown from the Trump Administration, according to an Associated Press report.
The proposal was approved last month, after it originated in the Colorado Senate with bipartisan support. House lawmakers ultimately turned down the measure, however.
Gov. Hickenlooper said last month that he would veto any cannabis club measure allowing indoor smoking that came across his desk, saying that "given the uncertainty in Washington … this is not the year to be out there carving off new turf and expand markets and make dramatic statements about marijuana."
There currently are about 30 cannabis clubs operating in Colorado, all private clubs operating under local laws.
The social use measure would have been the first statewide acceptance of social cannabis clubs.
The legislature's retreat demonstrates the uncertainty felt by lawmakers in legalized states about the Trump Administration, who has so far refrained from making a firm statement one way or another about its stance on the marijuana legalization laws that have been passed in Alaska, California, Colorado, Washington, Oregon, Nevada, Massachusetts, Maine, and Washington D.C.
Colorado lawmakers passed a measure earlier this month to ban cooperative cannabis grows in the state, which had allowed people to assist others in the home-growing of marijuana.