Colorado: Lawmakers Pass Bill Outlawing Cooperative Marijuana Grows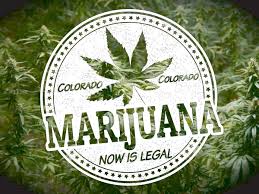 By Derrick Stanley
Hemp News
Colorado's legislature has passed another bill as part of their efforts to reign in the state's so-called cannabis gray market, the Associated Press reports. If the governor signs it, the measure would outlaw cannabis cultivation co-ops, which allow people to grow plants for others under the state's adult-use laws.
Under current state law, people over 21 are allowed to grow their own cannabis or assist others, allowing a single farmer to cultivate crops for an unlimited number of people, which allows the growers to avoid taxes that can reach as high as 30 percent in some jurisdictions.
The bill also allocates $6 million a year from the marijuana tax fund for law enforcement in order to help them investigate illegal grows.
Governor John Hickenlooper indicated that he would sign another bill this week that limits the number of marijuana plants allowed to be grown by an individual from 99 to 12. That legislation would force medical cannabis cardholders allowed to grow more than 12 plants to grow in locations zoned for agricultural or commercial purposes, or buy from licensed dispensaries.