United States: Congress Revives Federal Medical Cannabis Legislation with CARERS Act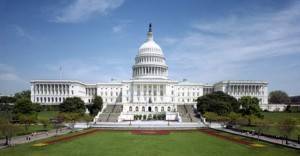 By Michael Bachara
Hemp News
A new federal bill, the Compassionate Access, Research Expansion, and Respect States Act (CARERS), sponsored by Senator Cory Booker (D-NJ), Senator Mike Lee (R-UT), Senator Kirsten Gillibrand (D-NY), Senator Rand Paul (R-KY), Senator Al Franken (D-MN), and Senator Lisa Murkowski (R-AK), would take four major actions to protect state medical marijuana programs. The bill would prohibit the Department of Justice from interfering with state medical cannabis laws, allow Veterans Administration doctors to recommend cannabis in legal states, expand research on cannabis, and remove cannabidiol (CBD) from the Controlled Substances Act.
"Today, we reintroduced the bipartisan CARERS Act to finally modernize our laws around medical marijuana;" said Senator Gillibrand in a series of tweets. The Senator continued, "Current rules around medical marijuana are a case of outdated ideology getting in the way of helping families that desperately need it. Studies suggest that marijuana can alleviate many serious symptoms—we owe it to our families to be able to do more scientific research."
Tom Angell, Founder and Chairman of Marijuana Majority, said in a statement, "A majority of states now have comprehensive medical marijuana laws on the books, and a supermajority of Americans support letting patients access cannabis without fear of arrest. It's well past time for Congress to modernize federal law so that people with cancer, multiple sclerosis and PTSD don't have to worry about Jeff Sessions sending in the DEA to arrest them or their suppliers. The diverse group of lawmakers behind this new legislation shows that medical cannabis is an issue of compassion, not partisan politics."
"If state rights are not protected, over two million patients could be left with only the illicit market to find their medicine," according to Steph Sherer, Executive Director of Americans for Safe Access (ASA). "A permanent solution to the federal and state conflict is desperately needed for patients, doctors, and our economy."
"With the only protection for these states set to expire with the federal budget in September, a permanent solution to this conflict is urgent and necessary," Sherer said.
Whether or not the bill's new terms will help is uncertain. In 2015, the bill didn't fare well – both the House and the Senate sent it to a handful of subcommittees, without a hearing.
Photo Source: FreedomWorks