Connecticut: After Partisan Feud, Recreational Cannabis Bill Tabled Without a Vote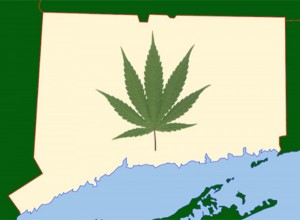 In Connecticut, the legislature's nonpartisan Office of Fiscal Analysis estimated the state could raise $61 million per year under this proposal, beginning in the 2018-19 fiscal year
By Michael Bachara
Hemp News
Last Tuesday, the Connecticut House of Representatives debated the legalization of recreational cannabis use for 90 minutes without a vote. The bipartisan debate had heated dialogue as lawmakers argued the bill.
"We're going to get left behind," Rep. Melissa Ziobron, R-East Haddam said, noting that nine states currently have legalized marijuana and several others have debated such action in recent years.
Rep. Edwin Vargas, D-Hartford, a former teacher in the city's school system, believes gangs currently control marijuana sales and use the proceeds to purchase guns and operate prostitution and loan-sharking rings. "Legalizing marijuana would knock the floor out of the illegal market," Vargas said, Legalization "is the first step to de-escalating a war on drugs that we're not winning."
Several proponents of the bill believe it is a civil rights argument, saying minorities have been disproportionately affected by the state's penalties for marijuana possession.
Critics of the bill including Rep. Pam Staneski, R-Milford, said legalized cannabis would send the wrong message to children.
Rep. J.P. Sredzinski, R-Monroe, said he's read too much testimony from psychiatrists and other medical professionals who've established cannabis is addictive, and that a portion of recreational users will become dependent on the drug. "We're surrounded by an opioid epidemic. It's been called a health crisis in our state," Sredzinski said, questioning why legislators were debating legalizing another dangerous drug. "I don't understand it."
House Speaker Joe Aresimowicz, D-Berlin, noted, "I think they are important public policy that representatives of our caucus feel are important and they want the opportunity to share their beliefs. We provide them that avenue even if we're short on votes."
Rep. Josh Elliott, D-Hamden, Elliott, a first-term lawmaker who is a casual marijuana user, conceded the legalization proposal has a much better chance of passing in the House with bipartisan support.
In Connecticut, Democrats hold a 79-72 edge in the House.
"I think everyone is concerned that this is a bipartisan issue, especially because of the balance of power in the legislature," added Sam Tracy, executive director of the Connecticut Coalition to Regulate Marijuana. " We do need Republicans on board."
According to reports, analysts say state finances, unless adjusted, would run $2.3 billion, or 12 percent, in deficit next fiscal year, and $2.8 billion or 14 percent in the red in 2018-19.
Connecticut's 2017 session mandatory adjournment deadline was last Wednesday.