California: Marijuana Dispensary Owner Sentenced To Six Years In Federal Prison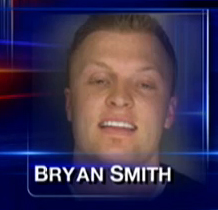 By Steve Elliott
Hemp News
A California medical marijuana dispensary owner on Friday was sentenced to six years in prison on federal drug charges. Bryan Smith of Elk Grove owned and operated the R&R Wellness dispensary in Sacramento, and grew cannabis that was sold there.
Five of Smith's codefendants got prison terms of one to two years, reports Kathy Robertson at the Sacramento Business Journal.
When the Elk Grove Police Department searched Smith's home in February 2011, they discovered an indoor marijuana growing operation and processed cannabis. Raids of his residence, of R&R Wellness and of a warehouse in June 2011 -- after a four-month investigation -- claimed they found equipment for an electrical bypass to steal power for a growing operation, more marijuana, hash, cannabis-infused edibles, cash, a shotgun and a pistol, according to the cops.
The case resulted from an investigation by the Elk Grove Police Department, who, oddly, seem more interested in enforcing federal law rather than the California state law they are sworn to uphold. Perhaps tellingly, they got help from the federally funded Sacramento High Intensity Drug Trafficking Area Task Force.
Assistant U.S. Attorneys Richard Bender and Olusere Olowoyeye prosecuted the casae.
(Photo: News 10)