Canada: Manitoba Harvest Hemp Foods Passes Food Safety and Quality Recertification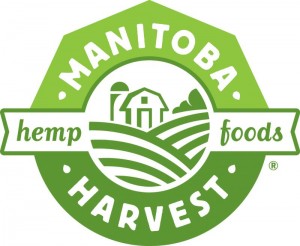 By Steve Elliott
Hemp News
Manitoba Harvest Hemp Foods on Wednesday announced that its facility, located in Winnipeg, "aced" the British Retail Consortium (BRC) Global Standards Recertification. According to Manitoba Harvest, it is the world's largest hemp food manufacturer, growing, making and selling their own hemp foods.
The company improved a full "grade" from their first certification last year, according to chief executive officer and cofounder Mike Fata. "Improving our BRC Certification standing to 'A-Grade' showcases our commitment to continuous improvement -- especially when it comes to food safety and quality," Fata said.
"If a school had a hemp production program we'd already have our Ph.D.," Fata said. "Receiving a top grade in our recertification validates our team's commitment to quality."
BRC Certification is considered the world's leading food safety and quality certification program, and is used by suppliers in more than 100 countries.
To receive BRC Certification, Manitoba Harvest underwent a voluntary audit by a third-party certification body that ensures the production, packaging, storage and distribution of safe food and consumer products. The annual certification is meant to reassure retailers and consumers of the capability and competence of Manitoba Harvest's facility, and therefore the integrity of its products.
Celebrating their 15th year in business, Manitoba Harvest Hemp Foods offers products like hemp hearts (raw shelled hemp seeds) and Hemp Pro 70 (hemp protein concentrate).
More Information
www.manitobaharvest.com
Manitoba Harvest Facebook page
Manitoba Harvest Twitter account