Canada: Research for the Production of Cellulosic Ethanol from Sustainable Feedstock Begins
Naturally Advanced Technologies Agrees with the National Research Council of Canada to Collaborate on Research for the Production of Cellulosic Ethanol from Sustainable Feedstock
This Research is Intended to Develop New Enzyme Technology for Cellulosic Ethanol Manufacturing
By Michael Bachara, Hemp News Staff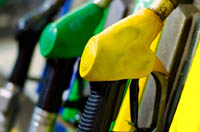 Naturally Advanced Technologies Inc. (NAT) amended its agreement with the National Research Council (NRC) of Canada to include collaboration on cellulose technology research for the production of cellulosic ethanol from sustainable feedstock, such as corn stalks and straws, the unexploited byproduct in agri-food production. In my opinion, this is a huge step toward sustainability and mankind's ultimate survival.
Research Timeline
* The NAT - NRC collaboration began in 2004 and was extended in 2007 for the design and construction of advanced enzyme technology for the extraction and cleaning of industrial hemp fiber for the textile sector, as spearheaded by Dr. Wing Sung. (See Video Below)
* As this research is in the final stages, the two parties have agreed to divert existing funding commitments to pursue additional opportunities for the advanced enzyme technology, namely in cellulosic ethanol.
* Currently, bio-ethanol is produced by the fermentation of yeast with glucose that comes from corn starch, which requires high levels of fertilizer and energy use and results in high levels of waste materials.
* The next research phase will address the inefficient enzymatic conversion of cellulose to glucose for the subsequent fermentation to ethanol by developing technology via protein engineering and an efficient hydrolysis protocol.
* The extended agreement expires May 9, 2012, and maintains the same parameters for NAT to secure the exclusive rights of the intellectual property.
"Leading this project will be Jeremy K. Jones of our board of directors," stated Ken Barker, CEO of NAT. According to Barker, Jeremy has extensive experience with cellulosic ethanol and advanced materials as vice president for Koch Genesis, the venture arm of Koch Industries that includes Koch's operating businesses INVISTA, Georgia-Pacific and Flint Hills Resources. Said Baker, "I am confident he will provide excellent direction as we continue collaborating with the NRC to build our advanced enzyme treatment technology portfolio."
"We are thrilled that Dr. Sung will again serve as Principal Research Officer for this project." Baker continued. Dr. Sung has received numerous awards for his leadership and promotion of the life sciences industry and collaboration within the industry on a national scale. "His study of proteins and enzymes was pivotal in developing CRAiLAR, NAT's organic enzyme bath process that transforms hemp into fiber that can be used in traditional cotton knitting systems, thereby enabling hemp to enter mainstream apparel production. In addition, Dr. Sung designed enzymes that reduce toxic effluent in the pulp and paper industry," concluded Barker.
According to their website, NAT has been promoting CRAiLAR Bio-Fuels as an exciting future development to the Company's technology platform. They believe quality bio-fuels can be generated from the hemp seeds harvested as a result of using a robust hemp variety. As a result of the commercialization of the Advanced Materials division, a surplus of hemp seed will be created. As a result, this surplus will far exceed food market demands, leaving an excess of high quality seed ideally suited for bio-fuels.
These fuels have great advantages over the current bio-fuels on the market today, which are energy, land and resource intensive. "Hemp is seen as an environmentally friendly alternative to cotton, since growing hemp uses far less irrigation and little or no pesticide, herbicide or fertilizer. Hemp can also absorb carbon monoxide 4 times faster than a forest," the journalist explains in the following video.
CRAiLAR Bio-fuels could present an ideal and sustainable vehicle for transitioning away from gasoline as a transportation fuel.
This writer knows, hemp is truly a wonder plant with endless possibilities for its use and, given time, will evolve to become a "trillion dollar crop". Take the time to learn more about Dr. Sung's research and you will be not only more informed but also amazed.
Related: Hemp has a large number of potential uses
http://www.hemptrade.ca/products.php?cat=other&lang=en


Source: http://www.naturallyadvanced.com/s/Bio-Fuels.asp