Colorado: Denver Scales Back Strict Rules For Legal Marijuana; Back Yard Toking Allowed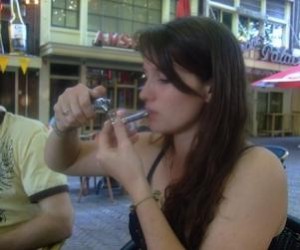 By Steve Elliott
Hemp News
Denver is scaling back a proposed law against "open and public consumption" of marijuana after an earlier version, passed in response to cannabis legalization, would have banned even the smell of pot from back yards.
A new draft of the law introduced to the City Council on Monday would allow people to toke up in their back yards, and also, unlike the first draft, would allow them to possess cannabis in parks and on the 16th Street Mall, reports Jeremy P. Meyer at The Denver Post. The ordinance would make violations petty offenses that carry a maximum $100 fine and/or 24 hours of community service.
Marijuana industry officials had said the tough proposed rules would have effectively recriminalized marijuana, legalized or adult use by Colorado voters last November under Amendment 64. The American Civil Liberties Union (ACLU) said the proposed law would be unconstitutional.
The new draft of the proposed ordinance chucks the language calling the smell of pot "open and public consumption," leaving odor complaints under the authority of Environmental Health inspectors.
The draft must still be approved by the Denver City Council. It would allow marijuana "possession," but prohibit "display and distribution" in parks and downtown. Under the rules, adults can possess marijuana, but not "wave it around," according to Councilman Chris Nevitt.
(Photo: Opposing Views)