Colorado: Denver's Anti-Marijuana-Smell Ordinance Put On Hold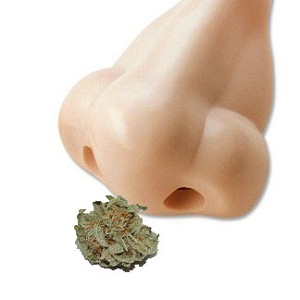 By Steve Elliott
Hemp News
The moronic proposed city ordinance in Denver which would impose a year in jail and $999 fine for the smell of marijuana and re-criminalize possession of marijuana in some public places didn't get much of a welcome when a council committee took it up on Monday.
The committee discussed and criticized the ordinance and promised to revisit it, probably rewritten, sometime in the future, reports Jake Ellison at the Seattle PI.
The restrictive proposed rules were part of a backlash to open use of newly legal marijuana in Denver, and lingering concerns about the culture clashes that acceptance of pot brings up, including how kids will perceive cannabis use, whether its use will hurt businesses downtown, and if people will have to learn to tolerate the smell of marijuana, now that it's nominally legal.
Denver Assistant City Attorney David Broadwell first acknowledged that the citizens of the Mile High City have again and again approved measures to relax the marijuana laws, then he outlined the proposal.
Broadwell said an ordinance banning possession of marijuana in some places would hold up in court because Amendment 64 -- the law legalizing marijuana in Colorado -- allows private property holders to ban it. Broadwell said that means the city should be able to ban it on land it owns.
Others at the meeting strongly disagreed, and several thought it would be a waste of city resources to fight the question out in court.
The provision for arresting people in their homes or on their property for the smell of marijuana, or because someone could seem them smoking pot through the windows or in their yard, was called an "overreach" by several council members. They also said it would cause friction between neighbors and with the police, and would be expensive to enforce.
One council member said that police enforcing the rules in public places could lead to the same sorts of racial profiling that has led many to regard the War On Drugs as being a war on minorities. "This is what gives me the most heartburn, and why I am sitting in this chair," said councilman Paul Lopez.
"It will inevitably prompt police and community confrontations," said Mark Silverstein, legal director for the ACLU of Colorado. "Amendment 64 said to regulate marijuana like alcohol. This is not. No one risks a year in jail for drinking a beer in their fenced back yard."
(Graphic: The Weed Blog)