Colorado: Endocan To Enter Medical Marijuana Market In 2014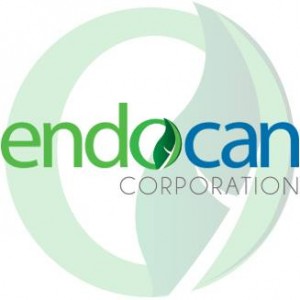 By Steve Elliott
Hemp News
Endocan Corporation, a U.S. company specializing in cannabis and cannabinoid formulation-based health and wellness solutions, on Friday made public its ongoing negotiations with third parties in Colorado to start cooperative and joint venture arrangements for production, testing and distribution of Endocan brand products.
"This includes the long-awaited Endocan product line expected for release in early 2014, with Colorado seen as an early target market in the United States for testing in several critical ailment categories," a company press release states.
According to the company, Endocan's presence in Colorado "stems not only from the legal medical cannabis regulatory environment but also from the general openness with which Colorado has embraced cannabis, including the extension of legalization to recreational cannabis use for individuals over the age of 21, with a forward looking regulatory and taxation policy."
"This environment speaks highly of the future of Endocan Corporation's development opportunities in the state, with an estimated $200 million medical cannabis market at this early stage," the press release states.
"Colorado has now been my home for three years, my family having relocated to Colorado Springs," said Robert Kane, chief financial officer and senior vice president of business development at Endocan. "We have found Colorado to be a progressive, open-minded state with a compassionate position on improving the quality of life of its citizens.
"The backdrop to Colorado's first-in-nation approach to a sensible treatment of cannabis and hemp is the ability of the Endocan Corporation to innovate in its mission to deliver top-quality cannabis and cannabinoid based patient care," Kane said. "Other jurisdictions will inevitably follow Colorado's lead in the U.S., and we want to be at the forefront of each of these burgeoning markets with Colorado as a model."
The brand name Endocan™ was chosen by the corporate board as a reference to the endocannabinoid system of the human body, according to the company. The endocannabinoid system is a group of neuromodulatory compounds and their receptors that are involved in a variety of fundamental physiological processes including pain sensation, immune function, stress, sleep, mood, appetite and memory.
Cannabinoids from plants, including those found in cannabis and those produced within living biological systems, work together in the operation of the endocannabinoid system. The modulation of this system is the basis for cannabinoid-based medical treatments to assist patients improve their health and wellbeing.