Colorado: It's Legal To Smoke Marijuana On Your Front Porch, Says Denver City Council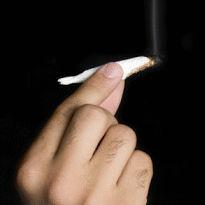 By Steve Elliott
Hemp News
The Denver City Council on Monday overwhelmingly approved allowing adults to smoke marijuana on their front porches and private property, even if it's in clear public view.
In a 10-3 final vote, the council approved a measure eliminating the controversial front-yard cannabis smoking ban introduced last month, which had previously appeared poised to pass with a 7-5 vote, reports Matt Ferner at The Huffington Post.
"Fortunately, common sense ultimately prevailed," said Mason Tvert, a key supporter of Amendment 64, which legalized marijuana in Colorado. "If adults are able to consume alcohol -- and even smoke cigarettes -- outside on their own property, there's no logical reason why they should be prohibited from using a less harmful substance," said Tvert, who is communications director for the Marijuana Policy Project.
"City officials need to move on and focus their time and attention on getting the necessary regulations in place to ensure these businesses are able to open on January 1," Tvert said. "There is no need for further proposals designed to prevent adults from being able to use marijuana responsibly."
A widely reviled first draft of the law would have banned even the smell of marijuana, or the sight of someone smoking marijuana, if it could be smelled or seen by anyone else.
"I just don't think it should be wrong for someone to smoke on their own private property," Councilman Paul D. Lopez told KDVR.
Mayor Michael Hancock's office earlier on Monday had announced the launch of a new website, www.MarijuanaInfoDenver.org, to keep citizens informed about new cannabis ordinances and regulations as they evolve.
Debbie Ortega, Chris Herndon and Jeanne Faatz were the only council members to vote to keep the front porch pot-smoking ban in place, KDVR reports. Remember them at the next election.
(Photo: KottonmouthKings.com