Colorado: Limits On Marijuana Advertising Land State In Court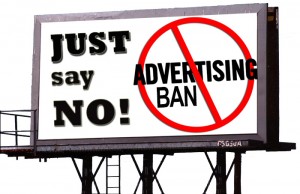 By Steve Elliott
Hemp News
Two publications have launched a federal lawsuit against the state of Colorado over laws prohibiting the state's legal recreational marijuana industry from advertising on television, radio, online or in print.
A suit filed this week in U.S. District Court in Denver by High Times magazine and Denver alternative weekly newspaper Westword says that the rules are "unjustifiably burdensome" and unconstitutionally violate First Amendment free speech rights, reports Keith Coffman at Reuters.
"Government restrictions on commercial speech that concerns lawful activity and is not misleading violate the First Amendment," the complaint reads.
Colorado's recreational marijuana law doesn't allow advertising on television, radio, the Internet, or in print unless they can establish that no more than 30 percent of the targeted audience is under the age of 21, an unrealistic and almost Kafka-esque restriction. The advertising limits do not apply to Colorado's medical marijuana industry, which has been around since 2001.
Colorado Attorney General John Suthers' office said it was reviewing the complaint.
The lawsuit names as defendants Gov. John Hickenlooper and the head of a state department which oversees the marijuana industry. It says that Colorado's voters approved recreational marijuana and its regulation like alcohol, and that no such ad bans apply to the alcohol industry.
Graphic: Weedist