Colorado: Marijuana Industry Gets $1 Million From Investor Group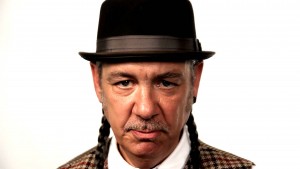 By Steve Elliott
Hemp News
Investors poured more than $1 million into Colorado's legalized recreational marijuana industry this week. Back in May, the same group of investors committed $1 million to cannabis startups at a similar event in Seattle, Washington.
More than 60 investors from The ArcView Group met with 22 capital-seeking marijuana startups in Denver, reports Matt Ferner at The Huffington Post. Several of the startups are directly involved in cannabis sales or cultivation, which is a first for ArcView.
The investors had committed "well over $1 million" to the companies by the end of the meeting, ArcView CEO Troy Dayton told John Ingold at The Denver Post.
The total could reportedly have been even higher, if it weren't for Colorado's marijuana laws which require investors to qualify as state residents for three years before making equity investments in a marijuana business.
"This is big, big business," Tripp Keber, the mogul behind Dixie Elixirs cannabis-infused products, said. "There has been an incredible amount of interest that's been expressed to make investments in this industry."
More than 90 percent of ArcView's investors came to the meeting from out of state, meaning most of them couldn't invest, ArcView president Steve DeAngelo told Nicholas Summers at Bloomberg Businessweek.
"Colorado has an opportunity to claim a -- if not the -- leading role in the cannabis industry, if it's properly financed," DeAngelo said. "It's an opportunity to build the first big companies and the first big brands. But it's going to be difficult for them to do that if they're unable to get the financing that's available to every other industry."
DeAngelo called cannabis "the next great American industry" when opening the investment meeting, which occurred just a month after Attorney General Eric Holder announced that the Department of Justice will let the new marijuana legalization laws go into effect in Colorado and Washington.
The the fact that marijuana is still a Schedule I controlled substance, making it very illegal at the federal level, creates problems for cannabis businesses. Taxes, payroll, and general banking are all negatively impacted because of federal marijuana policy.
"On the banking side it's been a scary situation," Aaron Smith of the National Cannabis Industry Association told Miranda Green at The Daily Beast. "They can't use credit cards and in some cases don't have active checking accounts. They pay their payroll in cash and their city and state licensing fees in cash."
Attorney General Holder has said the DOJ is "actively considering" how to regulate interactions between banks and marijuana businesses that operate within state laws and don't violate other federal law enforcement priorities.
For now, according to a senior DOJ official, financial institutions that do business with marijuana companies in compliance with state laws are unlikely to be prosecuted for money laundering or other federal crimes that could be brought under existing federal drug laws.
Recreational marijuana businesses are expected to begin opening their doors in Colorado around January 1, 2014.
(Photo of ArcView CEO Steve DeAngelo: Steve DeAngelo/YouTube)