Colorado: Recreational Marijuana Dispensary Draws New Tourism To Pueblo Area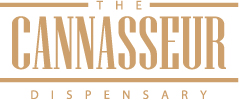 Southern Colorado recreational marijuana dispensary Cannasseur has large customer base from surrounding states
Cannasseur, a recreational marijuana dispensary serving Southern Colorado, experienced a surge in out-of-state customers upon opening their doors in May, as their location in Pueblo West, Colorado is a mere hour and a half from the state border.
However, unlike many Colorado dispensaries that offer discounts to local patrons only, Cannasseur welcomes and embraces the tourism their business brings to the area.
"We've found that upwards of 80 percent of our revenue is coming from bordering states that have not yet legalized recreational marijuana," said Ryan Griego, managing partner at Cannasseur. "We want these visitors to the dispensary to feel welcomed and at ease."
Many of Cannasseur's customers are from neighboring states to the south, west and east including Oklahoma, Kansas and Utah, with the largest factions coming from Northwest Texas, Albuquerque and Santa Fe.
Cannasseur anticipates that the Colorado State Fair (August 22-September 1) will draw even more tourists to the Pueblo area, many of whom will visit the dispensary.
This comes as no surprise to Griego who made sure that Cannasseur's business model has a heavy emphasis on customer service, highly educated staff members and a relaxing, inviting environment.
"We have positioned our dispensary as an all-encompassing brand experience, not just a marijuana provider," said Griego. "Our store walls are filled with original artwork and merchandise from the high-end Cannasseur lifestyle clothing line, in addition to our marijuana products.
"This all helps to contribute to the overall atmosphere we are trying to create and entice customers with a unique experience they cannot find at other dispensaries," Griego said.
The Cannasseur compound is comprised of a marijuana retail area and state-of-the-art grow chambers that customers can observe through the unique viewing room. In addition, the compound holds a green house, cultivation rooms and a laboratory extraction facility on-site.
Cannasseur says it is not only a retail dispensary but a "destination experience," complete with a state-of-the-art 8,600 square foot greenhouse, Cannalab extraction facility and lifestyle brand all on the premises.
More information is available at http://cannasseur.co .