Colorado: Recriminalization? Denver Council Bans 'Visible' Pot Smoking In Yards and On Balconies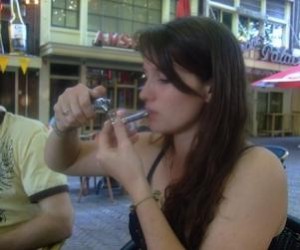 By Steve Elliott
Hemp News
Ignoring opposition from marijuana advocates and civil libertarians, the Denver City Council on Monday night voted to ban people from smoking legal marijuana in private yards or on balconies if the activity can be seen from the street or sidewalk.
The council passed the measure on a 7-5 vote on the first reading, report Lance Hernandez and Jaclyn Allen at The Denver Channel.
"Everyone up here tonight is going to make some enemies," Councilman Charlie Brown, normally a strong advocate of regulating marijuana, told his fellow council members. "I can't support it," he said. "I believe in individual property rights."
"Government can't solve all these problems," Brown said. "And neither can our police department."
"I would rather see police going after serious drug problems than playing security patrol for the Stepford Wives," one opponent of the ordinance told the council.
But a parent who favors the ordinance claimed that allowing residents to smoke cannabis in their front yards "undermines our conversations with our children by making it appear OK." (Umm... wait, I thought it was legal now?)
It's ridiculous that people can drink on their own property, but are prohibited from smoking marijuana in the same locations, according to cannabis advocate Mason Tvert, a major backer of Amendment 64, the legalization measure approved last year by Colorado voters.
"There's no reason to put into place a virtually unenforceable law," Tvert said. He said the way to handle the issue is through nuisance abatement laws or homeowner association rules.
"The answer is to allow communities to handle this like they do everything else," he said.
The city council is expected to give final approval to the measure next Monday night.