Colorado: Residents Will Smoke More Than 2 Million Ounces Of Weed In 2014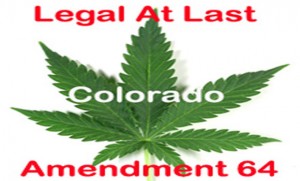 By Steve Elliott
Hemp News
A new study from Colorado State University estimates that Coloradans will use more than two million ounces of marijuana in 2014.
The study, from the Colorado Futures Center at CSU, predicts that some 642,772 state residents -- about 12 percent of the population -- will buy legal marijuana next year, reports Matt Ferner at The Huffington Post.
The researchers believe that each cannabis customer will purchase about 3.5 ounces of pot during the year (seems rather conservative to us), for a grand total of 2,258,985 ounces of weed sold -- about 142,000 pounds, or 71 tons.
The study estimates each ounce of weed will cost about $185; they arrived at that figure by averaging prices at the crowd-sourced website PriceofWeed.com. Based on that price, and with estimated taxes added, Coloradans will be spending about $420 million (yeah, $420 million) on marijuana in 2014.
But that figure, like Coloradans themselves, could get substantially higher. When the data were compiled, recreational marijuana was still illegal, and PriceofWeed.com currently shows the average price of "low quality" marijuana at $222.
Voter-approved Amendment 64 also allows Coloradans to grow their own cannabis, so the numbers could go down if more residents opt to do it the smart way rather than paying retail prices.
Under the new law, state residents can possess up to an ounce of marijuana, can grow up to six plants (with only three flowering at any given time), and can gift up to an ounce.
(Graphic: Pakalert Press)