D.C.: Marijuana Likely To Be Decriminalized In Nation's Capital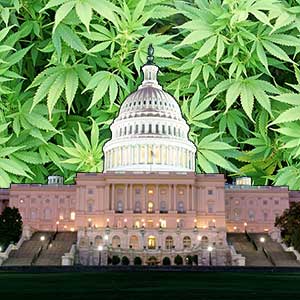 By Steve Elliott
Hemp News
Firing up a joint in the U.S. capital may soon get you in less trouble than a parking ticket.
Mayor Vincent Gray and 10 of 13 members of the D.C. Council have endorsed a plan to decriminalize possession of small amounts of marijuana; this means cannabis possession would be a civil offense, rather than a criminal offense, reports The Washington Post.
Under the plan, recreational marijuana users won't face arrest, charges or jail, as long as they aren't caught with more than an ounce of pot. Instead, they would have to pay a fine, possibly as low as $25. The mayor also wants criminal penalties to remain in place for those caught smoking weed in public.
A recent report from the American Civil Liberties Union (ACLU) suggests that D.C. and many other places enforce anti-marijuana laws in a racially discriminatory manner, arresting a disproportionate number of African American suspects.
The Washington Post endorsed decrim, saying "Enforcing criminal penalties against those who aren't involved in trafficking or selling the drug would be too harsh and a waste of government resources."
"As it stands, very few people in the District are prosecuted for possessing less than an ounce of marijuana, unless there are other charges to go along with it," the paper editorialized. "But even an arrest can make it difficult to find a good job."