Georgia: Medical Marijuana Bill In Trouble - No Local Supply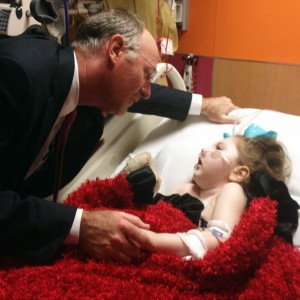 By Steve Elliott
Hemp News
The problem with lawmakers writing the rules for medical marijuana is that they are just learning about it, themselves. That issue was highlighted in Georgia this week when House Bill 885, which had been doing great in the conservative Legislature, ran into a potentially fatal roadblock.
The bill's author, state Rep. Allen Peake (R-Macon), admitted that just over a month ago, he knew "next to nothing" about medical marijuana, reports Paul Crawley at 11Alive News. But when Peake met families of several young children with life-threatening seizures which might be helped be cannabis oil, he wrote his bill, which has now run into a snag.
"They cannot import it from Colorado or any of the other 20 states that have legal (medical) marijuana and without (a) local supply, the bill's dead," said activist James Bell of the Georgia C.A.R.E. Project. Bell pointed out that federal law prohibits Georgia from bringing cannabis across state lines, and state law won't allow it to be grown there.
"These people are going to the black market in order to get medicine, the cannabis medicine, so they're creating criminals out of people that should not be criminal," Bell said.
Rep. Peake said on Friday that he's trying to rewrite his bill after the supply problem was pointed out in recent committee hearings. The issue could mean the bill is dead for now, and may have to wait until next year, even though Peake said earlier in this legislative session that time is of the essence.
"There are children that are suffering that, if we waited a year to do a study commission, may not live," he said.
Bell hopes Georgia legislators can rewrite state law to allow cannabis cultivation in a supervised setting. The state passed a symbolic medical marijuana law back in 1980, supposedly to benefit chemotherapy and glaucoma patients, but it never helped a single patient due to the lack of a supply from the federal government.
Photo of Rep. Allen Peake with 4-year-old Haleigh Cox: WSB-TV