Global: Talking About Drugs at the United Nations - UN General Assembly Special Session On Drugs In 2016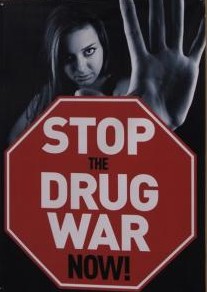 Featured Speakers Include Former President of Switzerland, Ruth Dreifuss, and Drug Czar of the Czech Republic, Jindrich Voboril
Never before have so many governments voiced displeasure with the international drug control regime. Never before, to this degree, have citizens put drug law reform on the agenda and passed regulatory proposals via referenda or by popular campaigns. For the first time, there is significant dissent at the local, national, and international levels.
As national and local governments around the world pursue alternative drug policies, there is unprecedented momentum for reform of the international system. Governments will hold a review of the drug control system in 2016 at the UN General Assembly. This international summit, which is referred to as the United Nations General Assembly Special Session on drugs (UNGASS 2016), is an extraordinary opportunity to consider what works in drug policy.
On March 25, political leaders who initiated alternative approaches to drugs in their own countries will discuss their experiences and how they could inform international discussions. The national policies to be discussed include:
• Switzerland, which pioneered health-based drug policies and services such as heroin prescription, supervised drug consumption rooms and accessible community-based treatment. The country's policies reduced the number of new heroin users from 850 in 1990 to 150 in 2002; cut drug-related deaths by more than 50 percent between 1991 and 2004; decreased levels of new HIV infections by 87 percent in 10 years, and spurred a 90 percent reduction of property crime committed by people who use drugs.
• Czech Republic, which prevented the kind of drug-related HIV crisis that occurred throughout the region by steering minor drug "offenders" to accessible health services rather than subjecting them to incarceration. The national drug control authority was headed from the beginning by someone with frontline experience in health and social services for drug users, which has continued to be true of successors in this position.
Panelists include:
Ruth Dreifuss, former President of Switzerland and member of the Global Commission on Drug Policy
Jindrich Voboril, national drug coordinator for the Czech Republic
Moderator: Kasia Malinowska-Sempruch, Director of the Open Society Global Drug Policy Program
Where: Open Society Foundations, 224 West 57th Street, 1st Fl., Room 1 ABC, New York, NY 10019
When: Tuesday, March 25th, 6:00 pm – 8:00 pm
To RSVP: http://www.opensocietyfoundations.org/events/talking-about-drugs-un
Photo: DrugLawReform.info