Illinois: Implementing New Medical Marijuana Law Will Take Time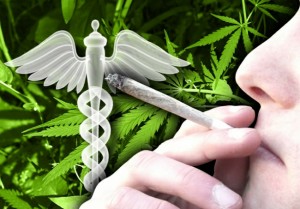 By Steve Elliott
Hemp News
Illinois on August 1 became the 20th state to legalize medical marijuana when Governor Pat Quinn signed HB 1. But the measure -- with some of the strictest rules in the nation -- will take months to set into motion because of complex rules and regulations.
Estimates are that medical marijuana won't be available for purchase in Illinois for from several months to a year after the law takes effect on January 1, 2014, reports Sophia Tareen at The Associated Press.
Three separate state agencies -- the Department of Public Health, the Department of Agriculture and the Department of Financial and Professional Regulation -- will be required to draft sets of rules for patients, growers and dispensaries. The rules must then be approved by a committee from the Legislature.
After that, permits will be issued, and 22 "cultivation centers" will be set up in each Illinois State Police district; state officials will review security plans. The cannabis will be sold in up to 60 dispensaries.
Only patients who have serious illnesses and have a long-term relationship with a doctor will be able to apply for an Illinois medical marijuana card. The new law lists dozens of qualifying illnesses, including lupus, HIV, hepatitis C and multiple sclerosis. Patients will be allowed to purchase up to 2.5 ounces of cannabis every two weeks; no one under 18 will be eligible.
Registered patients will not be arrested for using medical marijuana, if they are in compliance with state law. Employers, however, can still fire workers for failing a drug test.
The state will require background checks for patients, caregivers, dispensary staff, and growing center staff. Cultivation centers will be under video surveillance 24 hours a day. No home-growing by patients will be allowed, and there's Illinois won't recognize the medical marijuana laws of other states (no reciprocity).
Governor Pat Quinn's office estimates hundreds of jobs will be created by the state's new medical marijuana industry. Industry figures started gearing up for legalized medical marijuana in Illinois even before Quinn signed the bill.
The National Cannabis Industry Association has planned a symposium later this month for potential investors and business owners.
Illinois' medical marijuana law, HB 1, is for a four-year pilot program; lawmakers will have to vote on it again in 2017 to make it permanent.
(Graphic: The Daily Chronic)