Illinois: Lawmakers To Hold Public Hearing On Allowing Medical Marijuana For People With Seizure Disorders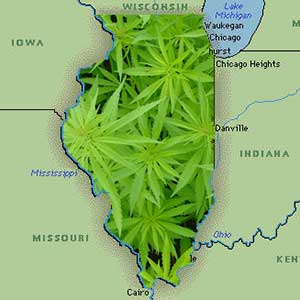 State Lawmakers to Hold Public Hearing Tuesday On Proposal to Allow Access to Medical Marijuana for People With Seizure Disorders, Including Minors
The president of the Epilepsy Foundation of Greater Chicago, a family physician, and parents of children with seizure disorders will testify in support of SB 2636
The Illinois Senate Public Health Committee is scheduled to hold a public hearing Tuesday at 1 p.m. CT on a bill that would allow access to medical marijuana for people suffering from seizure disorders, including minors. The hearing will be held in Room 409 of the Illinois State Capitol.
The president of the Epilepsy Foundation of Greater Chicago, Kurt W. Florian, Jr.; a Moline-based family practitioner, Dr. Margy Millar; and parents of two children suffering from seizure disorders are scheduled to testify in support of the measure.
SB 2636, sponsored by Sen. Iris Martinez, would add seizure disorders to the Medical Cannabis Pilot Program Act that was approved last year by the Illinois State Legislature.
"Medical marijuana has been found to produce significant benefits for patients suffering from frequent and severe seizures," said Chris Lindsey, a legislative analyst for the Marijuana Policy Project (MPP). "These patients deserve the same right to relief as those suffering from other conditions that qualify under Illinois's medical marijuana law. We hope the committee members will agree this is a commonsense proposal."
WHAT: Senate Public Health Committee hearing regarding SB 2636, which would add seizure disorders to the Medical Cannabis Pilot Program Act
WHEN: Tuesday, March 25, 1 p.m. CT
WHERE: Illinois State Capitol, Room 409, 401 S. 2nd St., Springfield
WHO: Senate Public Health Committee
Kurt W. Florian, Jr., president and CEO of the Epilepsy Foundation of Greater Chicago
Dr. Margy Millar, Moline-based family practitioner
Nicole Gross, parent of a child with a seizure disorder
Margaret Storey, parent of a child with a seizure disorder
Graphic: The Weed Blog