Illinois: Medical Marijuana Draws Big Money Interest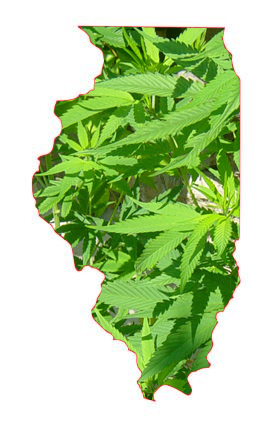 By Steve Elliott
Hemp News
Illinois Gov. Pat Quinn this month signed into a law a bill allowing for a temporary, for-profit medical marijuana industry in the state, allowing cannabis sales to patients who qualify with certain medical conditions and are authorized by their physicians, starting in 2014.
And while the risks of investing in the nascent medicinal cannabis industry are still large -- chiefly including the possibility of the federal government shutting things down -- plenty of investors are willing to cough up hundreds of thousands, and sometimes millions, of dollars to get a chance at serving the new market, reports Peter Frost at the Chicago Tribune.
More than 200 people attended a Saturday event in the Chicago area, paying up to $375 apiece to hear about the medical marijuana business and to rub elbows with business leaders from California, Colorado and Michigan. Another event on Thursday at another downtown hotel drew more than 50.
"I've talked to several potential investors here thinking home-run dollars from the beginning," said Michael Mayes of Chicago, CEO of marijuana consulting and technology firm Quantum 9. "But, here at least, if you're swinging for the fences, you have to know you might strike out."
Mayes also operates two cannabis cultivation centers and three dispensaries in Colorado.
"There is a lot of optimism here, but it's going to take a minimum of a year before any of these businesses can start operating, maybe even 15 to 18 months," estimated Hilary Bricken, a Seattle-based attorney who specializes in working with cannabis growers and sellers in Washington state.
Illinois' medical marijuana law becomes effective on January 1, but three state agencies must draft rules and regulations for the new industry. An involved application and review process could take months, depending on the number of applications for a limited number of licenses to grow and sell marijuana.
It could be mid-2015 before the first medical marijuana is sold to a qualifying patient at a licensed dispensary. Because the four-year pilot program could end on December 31, 2017, that means there could be only 2.5 years to earn back an investment that would probably be more than $1 million.
"There are just so many unknowns about Illinois," said Elliott Klug, who has a growing operation and a chain of Pink House dispensaries in Denver. "From a capital perspective, it seems pretty tough."
Klug isn't willing to invest in Illinois' medical marijuana industry, but many others are competing for one 22 licenses to grow cannabis, and 60 to open dispensaries across the state.
(Graphic: WheresWeed.com)